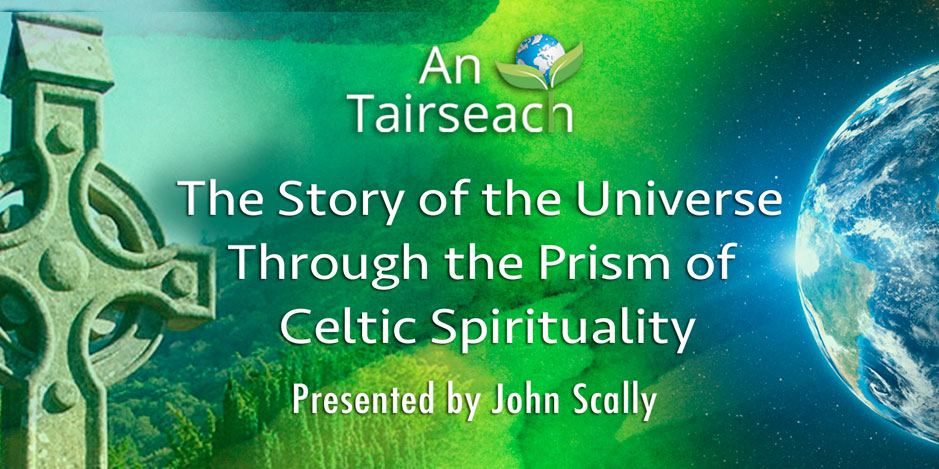 Autumn Programme 2021 – John Scally
Monday, 20 Sep 2021 – Friday, 24 Sep 2021
Autumn Programme 2021
The Story of the Universe through the Prism of Celtic Spirituality
Presented by John Skally
We live in an era when everything is compartmentalised. The Celts could not have understood that. As Celtic art strikingly illustrates they believed that everything is inextricably intertwined: the living and the dead; past, present and future; the beginning and the end; nature and supernature; the secular and the sacred; old and young; darkness and light; despair and hope. They believed in the circle of life so that the year never really ended – it simply rolled into the next one. In that spirit we turn to a crucial tenet of the Celtic tradition – the central importance of interconnections – to guide us in these challenging times of Covid-19 and Climate crisis.
A native of Roscommon John Scally lectures in Theology in Trinity College Dublin. He is the author of over 40 books, his new book is entitled Inspiration for All Seasons: Celtic Wisdom for Today. He writes regularly for theological and spirtual journals such as Doctrine and Life and Spirituality.
Dates: Monday 20th to Friday 24th September
Arrival between 4pm and 6pm Monday 20th. Depart after lunch on Friday 24th September
(John Scally on Tuesday 21st and Thursday 23rd September 2021, An Tairseach Team on Wednesday 22nd and Friday 24th September).
Deposit: €100
Full payment: €420 (inclusive of deposit) Three and a half day course, includes course content, accommodation, half board including teas/coffees & snacks.
* Non residential places are also available for the week. Cost: €280
Event Location
An Tairseach
Kilmantin Hill
Wicklow Town, Wicklow, A67K259