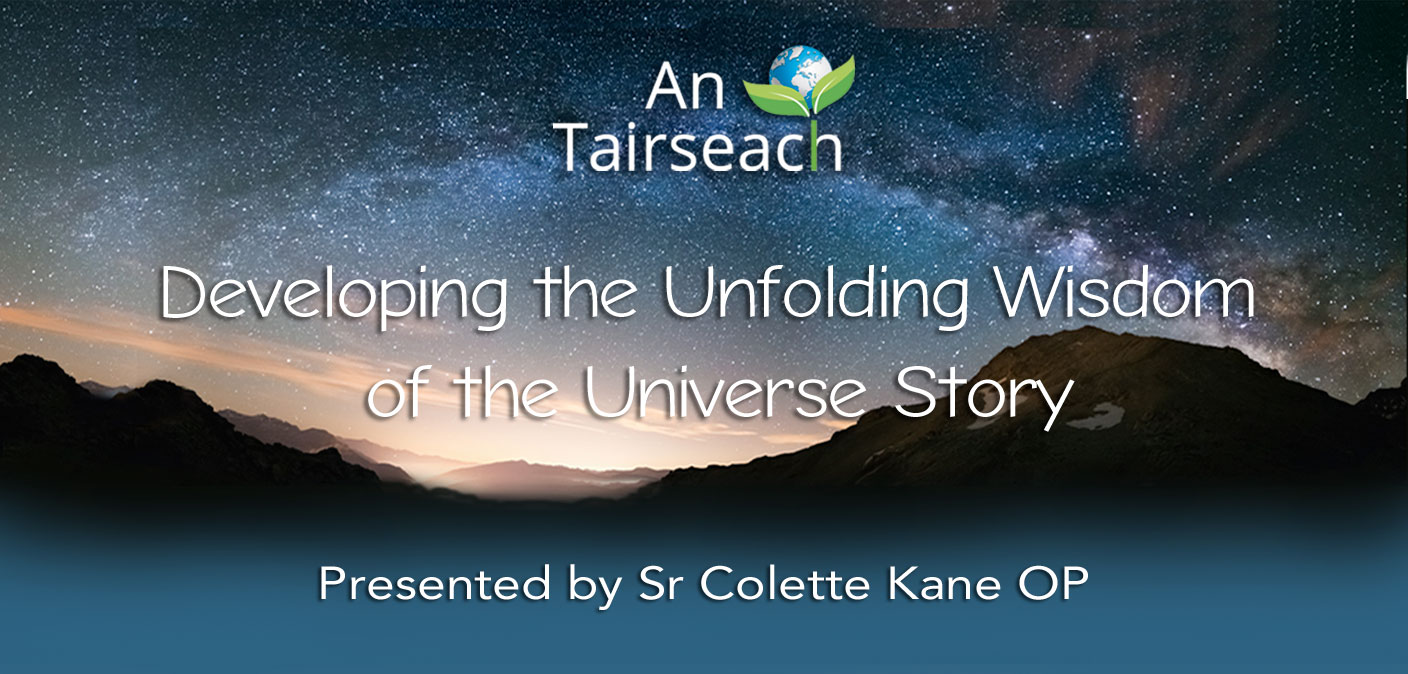 Autumn Programme 2021 – Colette Kane
Tuesday, 14 Sep 2021 – Friday, 17 Sep 2021
Autumn Programme 2021
Developing the Unfolding Wisdom of the Universe Story
Presented by Sr Colette Kane OP
What does it all mean? How does it all work? "The same questions abide age after age. What is going on in the Universe? Why are we here? Is there any purpose to our lives? How should we live? Does God exist? Where did the Universe come from? Why does anything exist at all? Why is there so much suffering? Why do we die? What can we hope for?" John Haught
Whether you're a beginner or a seasoned pilgrim, this course will provide new insights in the contemplation of the above questions. Colette will look briefly at some scientific revelations of evolution and ponder on a few implications for Religious belief.
Colette is the Director of Programmes in An Tairseach Organic Farm and Ecology Centre in Wicklow since 2014. She lectures on the ten week bi annual course entitled Exploring Spirituality in the context of: an expanding universe, an endangered Earth, the Christian Tradition.
Dates: Tuesday 14th to Friday 17th September 2021
Cost: €80, includes course content, teas/coffees & snacks. Dinner is €20 extra.
*Residential option available for the 3 nights: €135. 
Event Location
An Tairseach
Kilmantin Hill
Wicklow Town, Wicklow, A67K259