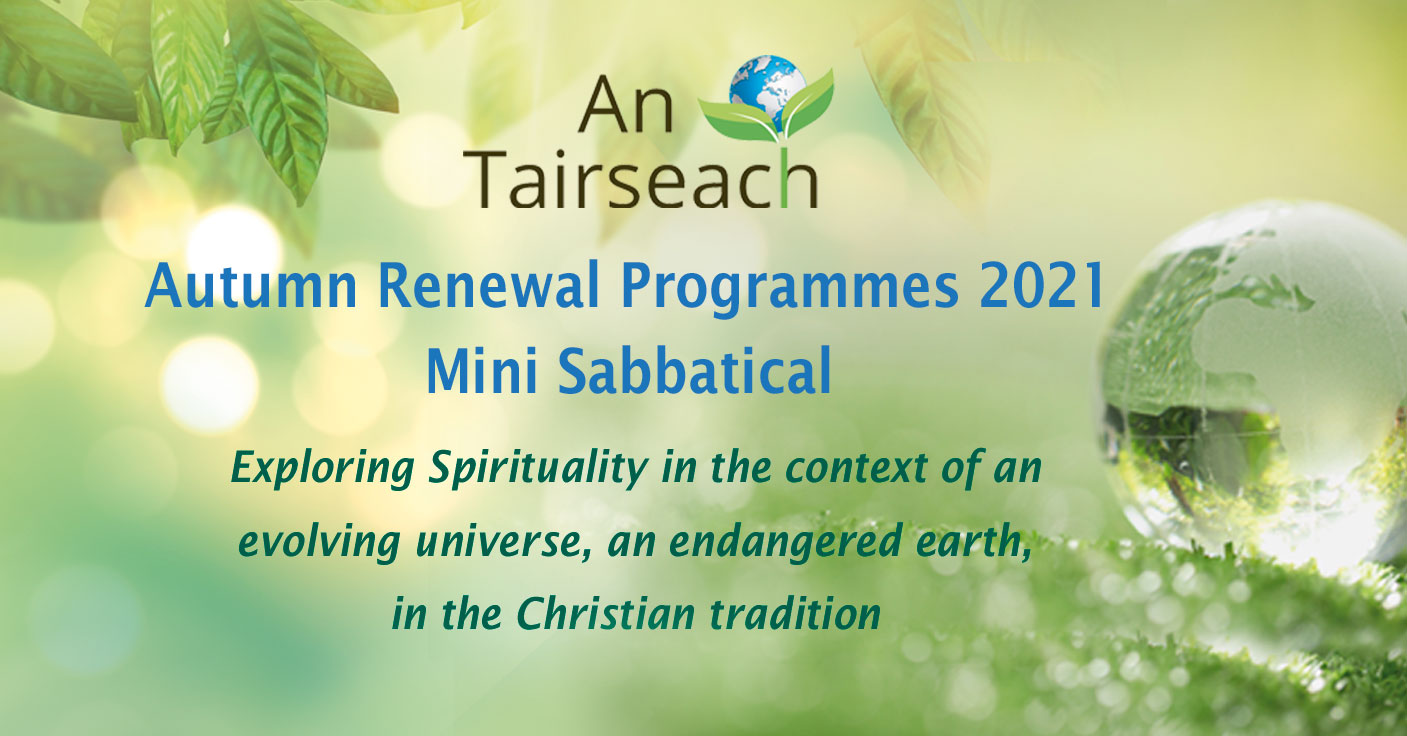 Mini Sabbatical 2021
Sunday, 17 Oct 2021 – Friday, 12 Nov 2021
Autumn Programme 2021
Mini Sabbatical
Exploring Spirituality in the Context of an Evolving Universe,
an Endangered Earth and the Christian Tradition
 17th October to 12th November.
The programme will include: Becoming familiar with our evolution over 14 billion years as discovered by contemporary science. Exploring its implications for understanding our place in the universe. Exploring the theological implications of this new cosmology. Listening to the wisdom of the mystics. Reflecting on themes from the Celtic Tradition. Examining our images of God. Critiqueing our present world order and exploring possibilities for a sustainable lifestyle.
Guest accommodation is in single en-suite rooms with shared or self-contained self-catering facilities. One meal per day is provided. We use fresh produce from our organic farm as we and the food is beautifully prepared by a Cordon Bleu trained chef who never fails to please.  There is always a hot main course and desert with tea/coffee.
Cost: €1,975
Includes course content, accommodation, dinner, desserts and teas & coffees & snacks.
Event Location
An Tairseach
Kilmantin Hill
Wicklow Town, Wicklow, A67K259