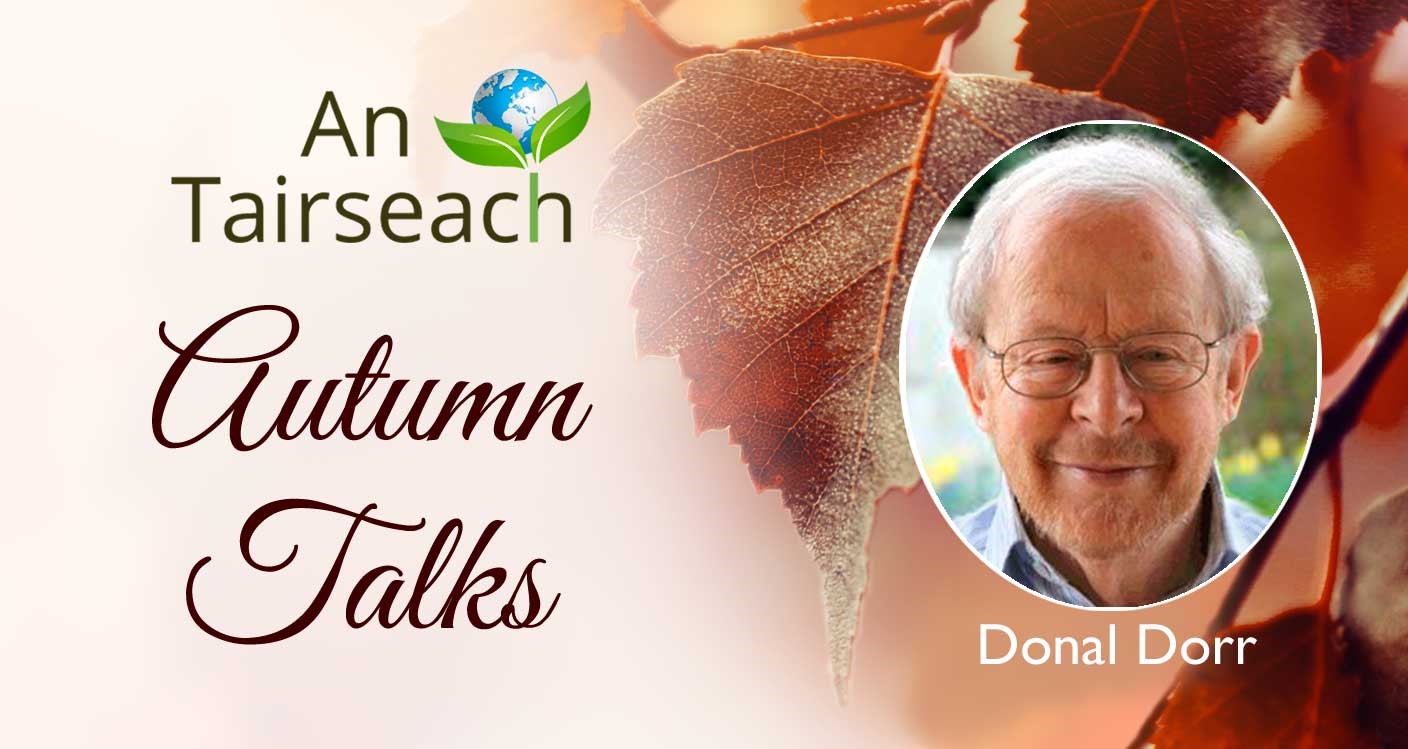 A Creed for Today: Faith & Commitment for our New Earth Awareness – Fr Donal Dorr
Rather than seeing ecological spirituality as an adjunct to Christian doctrine, Donal Dorr views it as central to our understanding of Christianity today and integral to understanding our relationship with the natural world. Stressing the importance of our 'new earth awareness', the presenter lays out a compelling vision for how we should live at both a spiritual and practical level in terms of our Christian faith and our attendant role as stewards of the Earth.
Date:  Oct 21st
Time:  9.30am to 12.30pm
Cost: €20 (2 morning sessions).  Includes tea/coffee and home-baked snack.
For just €20 extra we offer a delicious dinner prepared by qualified chefs who use fresh organic produce from our own certified organic farm.
Event Location
An Tairseach
Kilmantin Hill
Wicklow, County Wicklow, A67 YX26
Event Fees
Talks and tea/coffee & snack
€ 20.00