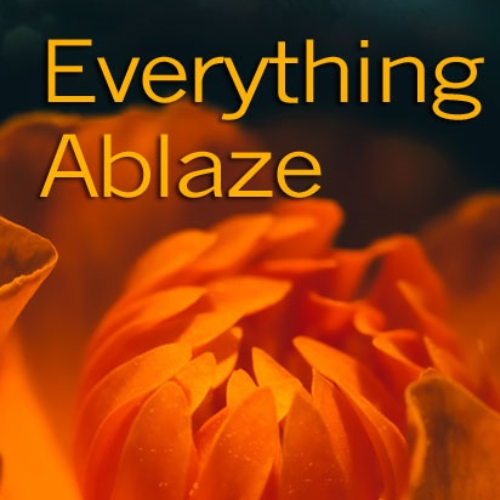 Everything Ablaze. Theology & Spirituality in an Evolutionary Context with Arlene Flaherty OP
Monday, 19 Sep 2022 – Monday, 24 Oct 2022
Everything Ablaze
Theology and Spirituality in an Evolutionary Context
Presented by Arlene Flaherty OP
Description: The evolutionary journey and story of the universe provides us with new lenses—a new mysticism— through which we are deepening and expanding our knowledge of God as well as  our relationship to God. Like Moses before the burning bush, we are summoned to stand before Holy Mystery unfolding all around us and within us. New insights require new ways of living and contributing to the evolution of human consciousness, the evolution of our faith tradition, and the evolution of our world. The first part of each morning session will provide input on specific themes. The second part of the morning session will provide opportunities for journaling, group discussion, and sharing.
Arlene Flaherty is a Dominican Sister of Blauvelt, NY. Most of her ministry has been at the intersection of social-ecological justice, theology, and spirituality. Arlene has been a promoter of Justice, Peace and Integrity of Creation for various congregations and catholic organizations   Her graduate theological studies are in the fields of Scripture, Theology and Theological Education.  She offers workshops and retreats on a variety of topics.  As of August 1, 2022, Arlene will be a member the of An Tairseach staff for one year.
Dates: Mondays, September 19, 26, October 3, 10, 17, 24th.
Time: 9.30 to 12.30pm (2 sessions)
Please bring a journal to these sessions.
Cost per day: €30, includes course content, tea/coffee snacks.
Optional extra: €20 per day for a delicious two course dinner prepared by a fully qualified chef using organic produce from An Tairseach's farm and garden. Please order when booking.
Payments can be made online when registering, by direct deposit, or credit card – telephone 0404 61833.
Event Location
An Tairseach
Kilmantin Hill
Wicklow Town, Wicklow, A67YX26
Event Fees
Attendance in Person per day
€ 30.00
Attendance in Person per day including lunch
€ 50.00