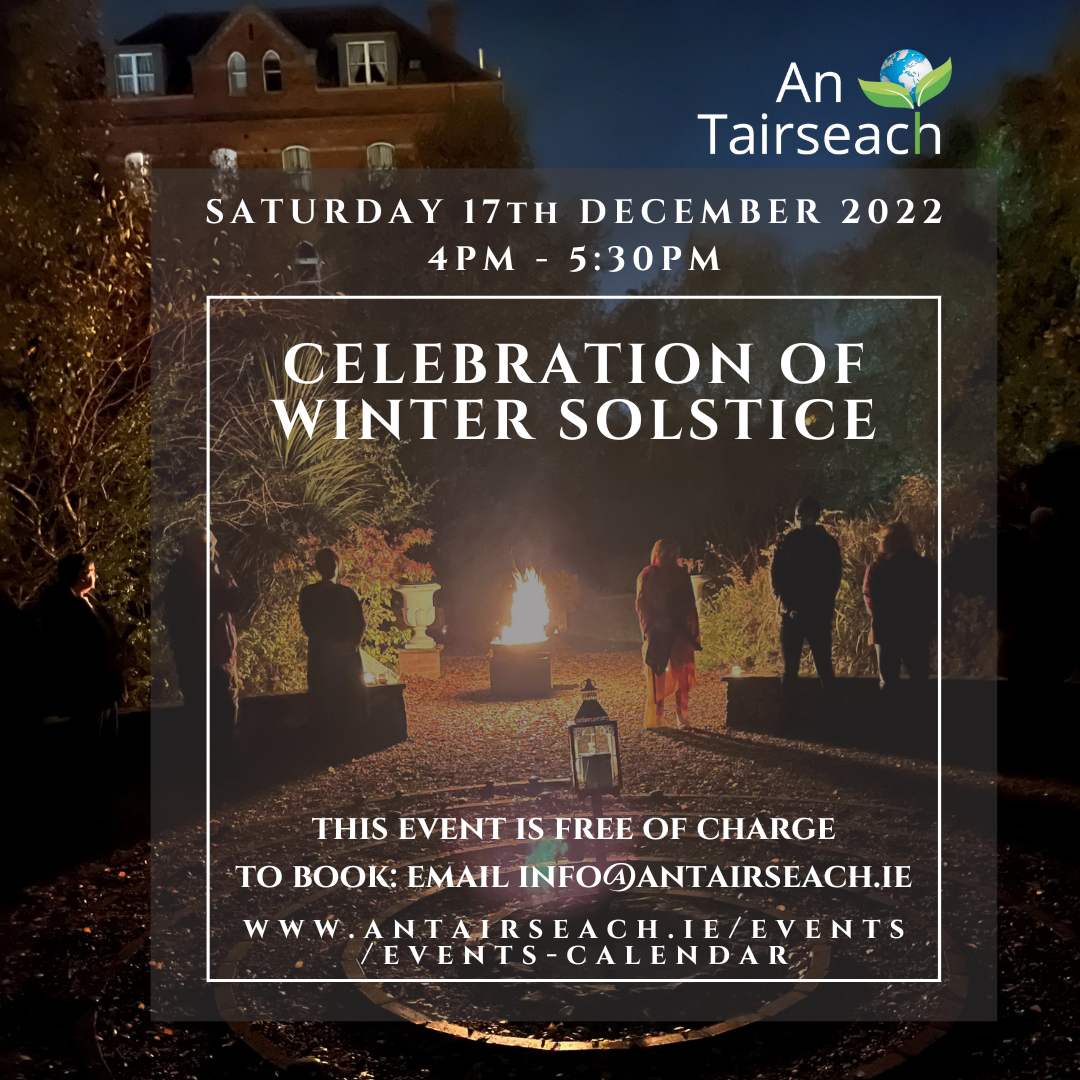 Celebration of Winter Solstice
An Tairseach Organic Farm & Ecology Centre presents a Celebration of Winter Solstice
Join the An Tairseach community to celebrate the Winter Solstice – a time in the northern hemisphere when earth journeys furthest from the sun and darkness extends over the daylight. The solstice summons us to reflect on the quality of balance in our own lives as earth rests from productivity, and seeds of new life gestate in the darkness of her womb.
As the Winter solstice also celebrates the planet's first slow turn toward increasing daylight, we welcome the return of the sun as we embrace the enriching aspects of winter's darkness.
Join us to celebrate through prayer and ritual.
Refreshments will be served.
This event is free of charge. To register please email info@antairseach.ie or call 0404 61833.
Free parking is available in our car park.
Event Location
An Tairseach
Kilmantin Hill
Wicklow Town, Wicklow, A67YX26