About the Organic Farm
An Tairseach farm acquired organic status in 2006.This was the culmination of several years of intensive work, clearing the soil of chemicals, restoring its fertility, improving hedgerows, laying out pathways and planting thousands of trees. The farm now produces an abundance of organic vegetables as well as organic beef and pork. There is a large garden with polytunnels at the back of the Ecology Centre building and a 70 acre site up on the hill.  As well as the vegetables and animal grazing areas there is also a wildlife conservation area and a thriving woodland.
Markets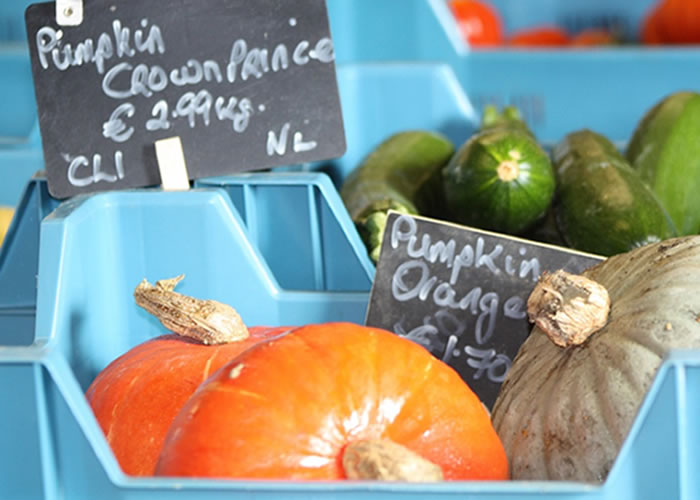 An Tairseach sells our organic produce at three weekly markets – Kilruddery, Bray and Pearse Street.  Please come and visit us if you are in the area.
Organic Farm Shop
Our organic farm shop at An Tairseach sells an array of beautiful produce including our home grown vegetables, fruit and meat, other organic produce by local suppliers as well as whole foods, store cupboard ingredients and ecological toiletries and household cleaning supplies.  This really is your one stop shop for a weekly or bi-weekly shop.
Farm Shop – Opening Hours
Tuesday – Saturday : 9:30 am – 5 pm
Phone: 0404 61914
Markets
Airfield Trust, Dundrum – Friday 9am to 2pm
Killruddery Market – Saturday 10am to 3pm
St Andrew's Resource Centre, Pearse Street – Saturday 9.30am to 3.30pm