First Tree Sponsorship Scheme – 2000-2018
An Tairseach has had a Tree Sponsorship Scheme since the year 2000. In that year we planted the Millennium Wood. There we planted 600 broadleaved indigenous trees such as Silver Birch, Sweet Chestnut, Larch, Bird Cherry, Alder, Hornbeam and many more.  People were invited to contribute to the welfare of the planet by sponsoring one or more of those trees. The tree could also be sponsored as a gift to another person to celebrate an event such as a marriage or the birth of a child and an appropriate card would be sent to the person identifying the tree which could also be viewed by arrangement. A register was kept of all the donors with the number of the tree and the name of the person for whom the tree was sponsored.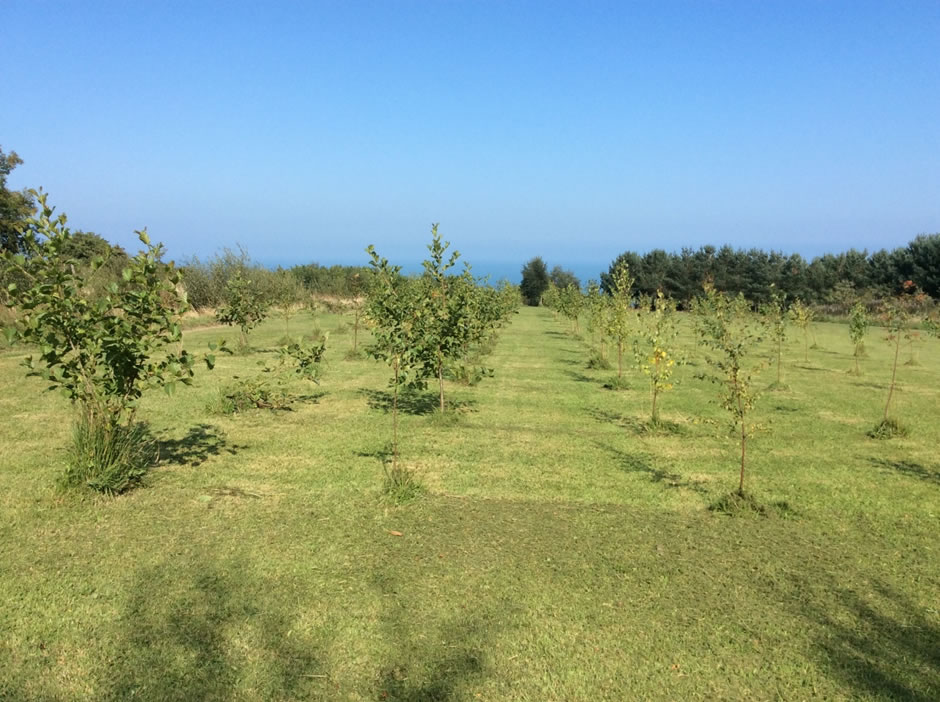 Over the years we have continued to plant trees on a yearly basis so that we now have more than 12,000 trees in a variety of woodlands. There are no more trees available for sponsorship in these woods nor is there space for further planting. We have endeavoured to continue the viewing of the trees but as the numbers grow and our energy wanes it is no longer possible to arrange visits to view the individual trees.
Over the past 20 years in this area we have also planted hedgerows with native shrubs and trees which are a wonderful habitat for birds and small animals. We put in a pond which is an ecosystem in itself providing a home for frogs and tadpoles and all sorts of water creatures. We have even had mallard ducks come to breed here. This ten-acre Conservation Area is well laid out with paths so that it can be used for Farm walks and Field studies. We hope to continue offering a free guided Farm Walk on the First Saturday of every month from April to October starting at the Farm Shop at 11.00 a.m.so that the trees can be viewed in a general way and the stunning views over Wicklow Bay can be enjoyed by anyone interested.
New Tree Sponsorship Scheme – The Dunbur Wood Project
Last year we began planting a new wood on the farm close to the Dunbur Road so we are calling it The Dunbur Wood. We would like to develop this woodland as an outdoor biodiversity education area in conjunction with our local school. This is a project that will take a few years.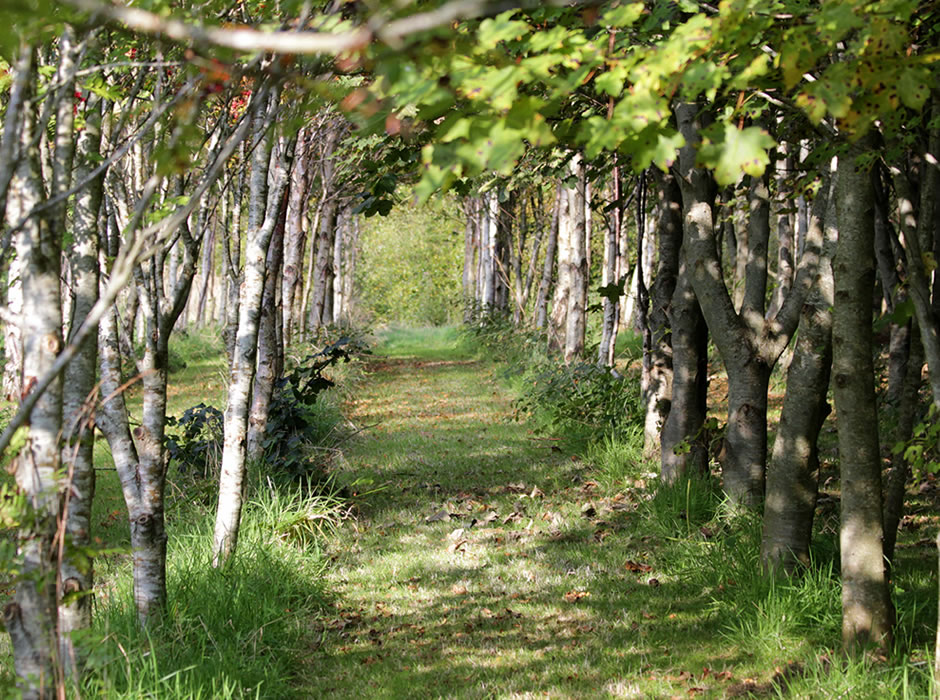 We are inviting our friends to contribute to the cost of developing this area and planting trees and shrubs as a way of offsetting our carbon footprint which in our Western way of life is way beyond what the planet can sustain in the long term. We suggest a contribution of €30. For this you will receive an appropriate card which can be given to a friend at a time of joy or sorrow. We have cards for bereavements, birthdays, congratulations on a special occasion such as the birth of a baby, a graduation or a wedding. And what do you give for Christmas to somebody who has everything? We have a lovely Christmas card indicating that a gift has been made to help An Tairseach to plant trees and maintain its woodlands. We will keep a register of all our donors and if you wish we will add you to our database and you will get an annual Newsletter and in that way be kept informed of all that is happening here.
We are very grateful to all our donors whose names are commemorated in our Tree Registers.
To contribute to the development of the Dunbur Wood as an educational facility for biodiversity, please download and return Tree Sponsorship Form.