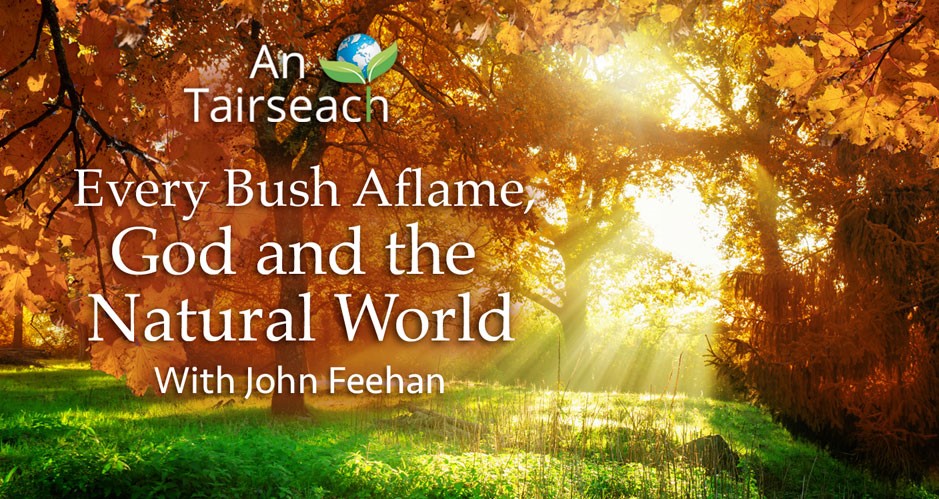 Autumn Programme 2021 – John Feehan
Tuesday, 28 Sep 2021 – Friday, 1 Oct 2021
Autumn Programme 2021
"Every Bush Aflame.  God and the Natural World"
Presented by John Feehan
An exploration of the new understanding of creation that underpins and informs Pope Francis' exposition of Biodiversity and Nature in Laudato si'. John Feehan's profound insights into the beauty and wonder of the natural world have led him to become passionate about our responsibility as humans to care for our common home. The programme will consist of lectures, recognition of species, field trips in the surrounding Wicklow area and work with microscopes. There will also be time for meditation and prayer, to ponder on the miraculous in the everyday.
John Feehan is an Irish geologist, botanist, author and broadcaster. His work is driven by a deep commitment to the maintenance of rural biodiversity and cultural heritage, and the sustaining of rural community.
Dates: Tuesday 28th September to Friday 1st October 2021
Arrival between 4pm and 6pm Monday 27th. Depart after lunch on Friday 1st October.
Deposit: €100
Full payment: €420 (inclusive of deposit) Three and a half day course, includes course content, accommodation, half board including teas/coffees & snacks.
* Non residential places are also available for the week. Cost: €280
Requirements: 
You will need good walking shoes and rain gear for walking the hills in Wicklow town and surrounds. It would be helpful to have John Feehan's latest book 'Every Bush Aflame' with you for further exploration and discussion: published by Veritas (Spring 2021) this will be available to purchase in An Tairseach.
Event Location
An Tairseach
Kilmantin Hill
Wicklow Town, Co. Wicklow, A67 YX26